Blimpie is in need of a rebrand. While its competitors all boast a distinct benefit (fresh, fast, toasty), Blimpie lacks a unique position. What makes Blimpie different? Humongous subs.
Rebranding, Packaging & Identity
Employee Uniforms & Handbook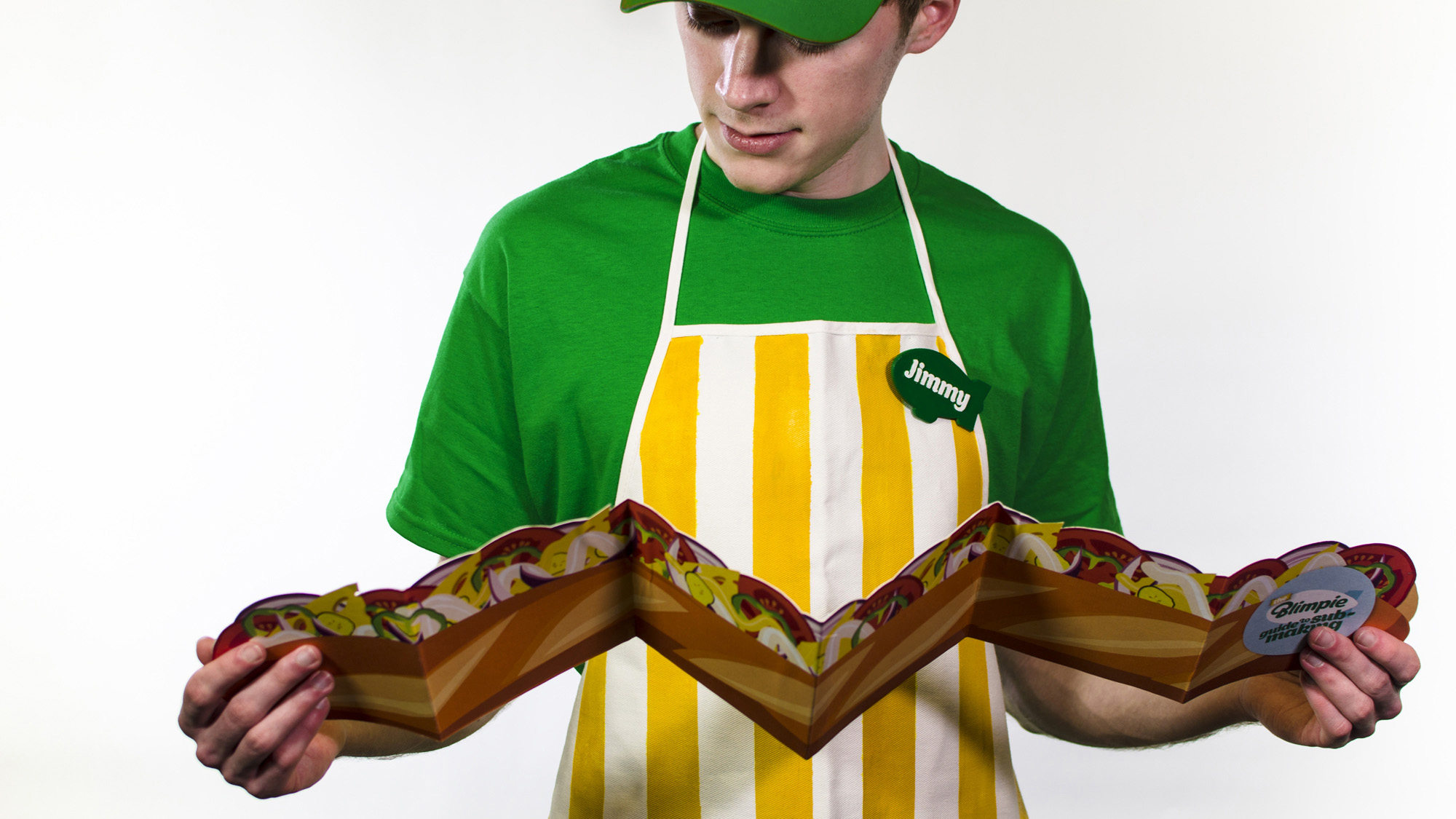 Campaign
Blimpie's subs are so huge, they're causing people's hunger to go missing. We place missing posters across cities with coupons promoting the new menu. Billboards also reinforce the absurd size of Blimpie's new subs.